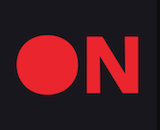 Mobile app Stationhead is bringing more music into its platform. The service lets users try their hand at DJing, turning playlists into a radio-like broadcast on the app. It started using just Spotify's API, but has now added access to Apple Music.
Users need a subscription to one of those services to host a broadcast, but listeners don't need to be in the same ecosystem as the DJ to tune in. And that live listening angle is critical to the founders' vision. "Music is the social glue that gets them to talk," founder Ryan Star told TechCrunch. The host can share whatever thoughts or details they want during the show. Listeners can interact by adding tracks to their own stations or by reaching out to the host. "Because we're agnostic, we go cross platform, there's no barrier to be transmitting out to everybody now," Star said.
Stationhead is currently available for iOS, with Android to come in the future.