Spotify will reach 41.5-million ad-supported listeners in the U.S. this year, on its way to 50-million in 2024. This according to eMarketer, based on an internal study (methodology specifics not disclosed).
Here is the accompanying graphic illustrating the pace of growth predicted by eMarketer: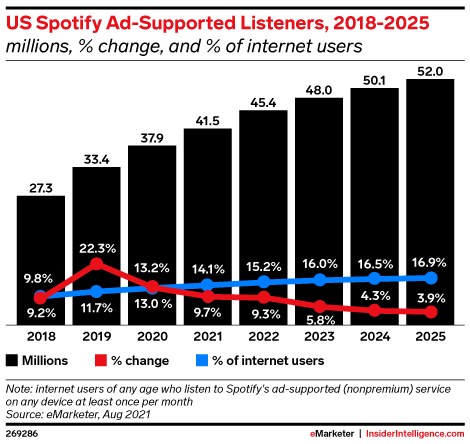 Spotify's global user base on the ad-supported side is much larger, of course. In a recent earnings call (Q2) the company cited 210-million across all service territories, a 24% year-over-year increase. Spotify receives subscription payments for its fully interactive Premium service from 210 users (some of them bundled into family plans). IN total, Spotify served 365-million monthly active users in Q2, 2021.
.