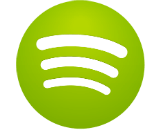 Data is the big buzzword of the moment, and a new web app from Spotify is putting a slice of that information trove in the hands of listeners. The web app is called Sort Your Music. It lets you look at any playlist in Spotify, then shuffle the order based on the various musical traits.
Some of the metrics are simple: beats per minute and length are two of them. But the other scored traits are less tangible: energy, danceability, loudness, acoustic, valence, and popularity. The data comes from The Echo Nest, and it offers some pretty darn cool information about what you listen to.
It works best with files that are actually part of the Spotify network; imported iTunes playlists didn't have some of the basic metadata like BPM and those songs couldn't get scanned for degree of happiness or acoustic-ness. And although it would be interesting to get a behind-the-scenes look at the data from Spotify's own playlists, those aren't available in the app. That said, the experience of playing with Sort Your Music is a good one. There have been complaints about occasional bugs when using the app in Safari, but we had no issues accessing it in Chrome.
Examining the more mood-based characteristics of the songs you listen to together is a fascinating exercise. Since our experience of music is subjective, tallying the times when our perception of the music doesn't line up with the algorithm's is highly entertaining. The popularity metric in particular yielded some surprises; who would have guessed a track by electronic artist M83 would outrank the first single from ingenue singer Ellie Goulding? But it also revealed some general traits by genre. For instance, a playlist of favorite rock songs had almost uniformly high scores on energy and a close grouping on danceability, despite encompassing a range of subgenres.
Go to the Sort Your Music site and log in with your Spotify account to start exploring your playlists. If you find you particularly enjoy a certain data-based configuration, you can save the new playlist directly to the streaming platform. We didn't feel inspired to retain any of our reordered lists, but anybody who considers themselves a music geek or will find this tool well worth the time to explore. According to the FAQ, the team plans to add more characteristics to the app, so revisit in the future for more insights into your tunes.