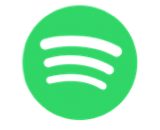 In a widely cited article, The Verge reported that Spotify shut down its in-house founding podcast studio, internally called Studio 4 and publicly named Spotify Studios. Layoffs accompanied the demise of that venture. Studio 4 produced Wind of Change and other podcasts, but was reportedly uncredited within the company, surrounded as it was by Spotify's high-visibility acquired creative studios Gimlet and Parcast.
While there is no reported connection, we observe that ending Studio 4 comes less than a month following the opening of Pod City, Spotify's plush and elaborate podcast production facility in downtown L.A. The Los Angeles Times covered that opening extensively, and offers a slideshow of photos. The new campus occupies 150,000 square feet. Music and live events are part of the plan.
Spotify is not forward-facing about the Studio 4 sunsetting for the most part, but The Verge acquired confirmation and a quote which said it would enable the company to "move faster and make more significant progress and facilitate more effective collaboration across our organization."
Meanwhile in L.A., Pod City comprises 18 podcast studios and the entire campus can accommodate 600 employees.
.