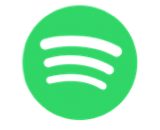 Spotify is testing a new service tier called "Plus," which, for $0.99 per month, offers a little more interactivity than Spotify Free. If implemented, it would provide a middle-ground service between total lean-back (Spotify Free) and total lean-in (Spotify Premium).
The limited test offer is not promoted on Spotify's blog, or in any other public-facing way. A user spotted the offer and tipped it to The Verge, which broke the story.
Spotify Plus allows unlimited skips, unlike Spotify Free which limits the user to six skips per hour. That one feature could be attractive to restless users who like to constantly poke their music service. Additionally, Spotify Plus offers on-demand listening to 15 Spotify playlists — with this feature, subscribers could poke around within 15 Spotify-provided playlists like Discover Weekly or any of hundreds of others. To put it differently, this feature takes users out of Shuffle mode for 15 selected playlists, giving them hunt-and-peck power in those lists.
The Spotify Plus test seems to be seeking middle-ground users willing to pay a negligible amount for a new level of engagement in the app experience. Spotify might be considering that Plus would be an effective funnel to the fully interactive Premium subscription, which costs ten times as much for individuals. Spotify Premium is the high-margin revenue earner for Spotify.
Spotify serves 365-million total users, of whom 165-million are Premium subscribers, according to the company's Q2 earnings report.