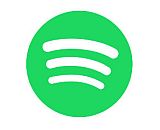 Spotify has landed another exclusive podcast deal, further expanding its roster of original programming. The streaming service signed a partnership with Jemele Hill, a former anchor for ESPN SportsCenter. Her show will be titled Unbothered and will air two episodes a week beginning in March.
"I have a lot of things to say, and there's not a lot of platforms that give you the freedom to not just be thoughtful but to come with a realness that not everyone is prepared to accept," Hill said. She added that Unbothered will likely tackle subjects across sports, pop culture, and entertainment.
"At the end of the day, we want to enable creators to have a platform to speak their minds," said Courtney Holt, Spotify's head of studios and video. "It's about enabling creators like Jemele to do what they do best. It's not an effort to go after controversial topics. It's making sure it's an authentic voice that wants to be heard."
Hill joins several podcast projects with some amount of exclusivity to Spotify. The most eye-catching was when company signed Amy Schumer for an original show, reportedly paying the comedian more than $1 million.