Spotify released its Q2 financials and user metrics today. The story for investors seems to be disappointment with missed guidance around user growth. The story for everyone else appears as positive change in all key metrics: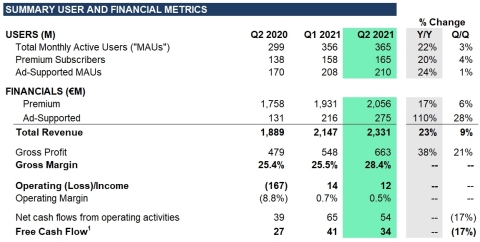 It's all upward numbers in the consecutive quarter and year-over-year columns (except for cash flow).
On the consumer side of Spotify's reporting (see the balog-posted infographic HERE), it's all about user growth and product features. Spotify has crossed the 300-million mark in monthly active users (MAUs), with 165-million of them paying subscribers. (Spotify might be counting individuals within family plans.)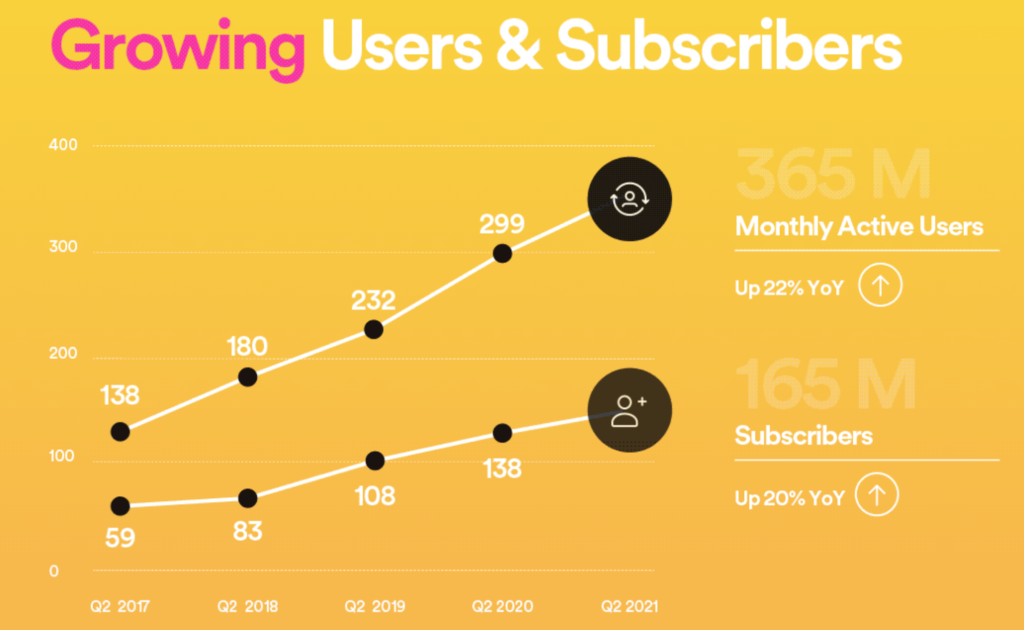 Investor reaction? SPOT stock is down over 7% as of this post, charting a sharp skid at the opening bell following the morning earnings call.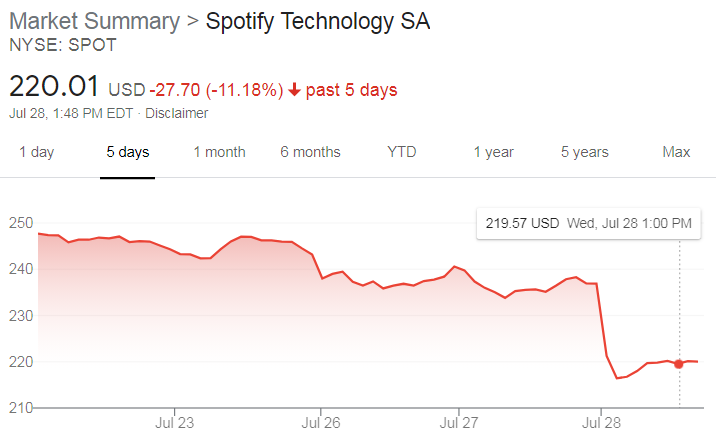 .