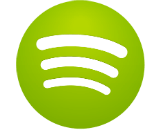 Spotify is expecting to expand its team by about a third, according to cofounder and Chairman of the Board Martin Lorentzon. He told reporters at a trade fair in Finland that the streaming company was recruiting around 500 new employees to join the current staff of 1,500 people.
"Spotify is growing so fast," Lorentzon told Businessweek. "We're expanding our New York and Stockholm offices to better take advantage of the potential in the market." Lorentzon did not offer details about which business divisions would be the focus of the expansion or when the new hires were expected to join.
Spotify has dominated the headlines thanks to the public dismissal from pop star Taylor Swift. The streaming company has also made major business announcements in the past months, including the launch of a Family plan and a tie-up with car service Uber.