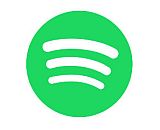 Spotify is planning a return for its Sound Up bootcamp, a program that provides podcast training to women of color. As with the inaugural session, ten applicants will be chosen for a week-long accelerator in New York City focused on developing ideas into finalized show pitches. A panel of experts will choose three of the pitches to receive $10,000 prizes to produce up to five episodes of their podcasts. Despite Spotify's backing, the winners will retain the intellectual property rights to their creations and will not be required to distribute the finished shows to the streaming service.
Applications are open through midnight Eastern on June 21. The bootcamp will run on August 12-17.
The first Sound Up program received 18,000 applicants. The winners were Janina Jeff with In Those Genes; Kristina Ogilvie with Your Job Seems Easy; and Titi Shodiya with Dope Labs.