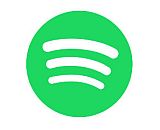 Spotify has a history of opposition to exclusive releases in music, but it seems willing to make exceptions for other audio content. The streaming service will be the exclusive home to the audio recordings of a star-studded reading of the first book in the famed Harry Potter series. Spotify has partnered with Wizarding World and author J.K. Rowling for the serialized release of the audio through a project dubbed Harry at Home. The video recordings of each chapter will be exclusive to the Wizarding World website.
The first chapter, "The Boy Who Lived," is narrated by Daniel Radcliffe, who played the titular wizard in the film adaptations of the books. The recording is available now to Spotify's free and premium listeners on its regular app and on the standalone Spotify Kids app in the markets where it is available. A new chaper will be released every week. Future narrators include David Beckham, Stephen Fry, Dakota Fanning, Claudia Kim, Eddie Redmayne, and Noma Dumezweni.
This Harry Potter project is a newer effort for Spotify. While it has been landing exclusive content deals in podcasts, audiobooks haven't been as big a focus. In fact, the first chapter is listed under the Podcasts tab when browsing and the Harry at Home readings are tagged as a podcast. This might have been an opportunity for Spotify to bridge into more visible audiobook content, but its treatment so far indicates that it may keep its efforts centered on podcasts.