In a graphic summary of 2020 results, digital music distributor CD Baby shows that artists they distribute received 40% of total revenue from Spotify. That allocation exceeds Apple Music, Amazon, and Pandora combined.
Alongside that eye-opening metric, CD Baby says that YouTube is the fastest-growing revenue source … by a huge margin. YouTube revenue to CD Baby-distributed musicians grew 111% year-over-year, while Spotify grew only 14% and trailed Amazon and Apple Music.
The company also noted that total streaming revenue increased by 14% over 2019. CD Baby payout (which would reflect not only a change in total streaming revenue but also an increased client base for CD Baby) was up 26% to $127-million.
CD Baby is one of many such distributors self-labeled artists use to put their recordings in streaming services. CD Baby collects royalties for master recordings in interactive services — one of five royalty categories available to artists who own their recordings and compose their own music. To collect all the income due them, artists must register their uploads with other agencies that administer non-interactive streaming and publishing.
Below is the CD Baby graphic summarizing 2020 activity.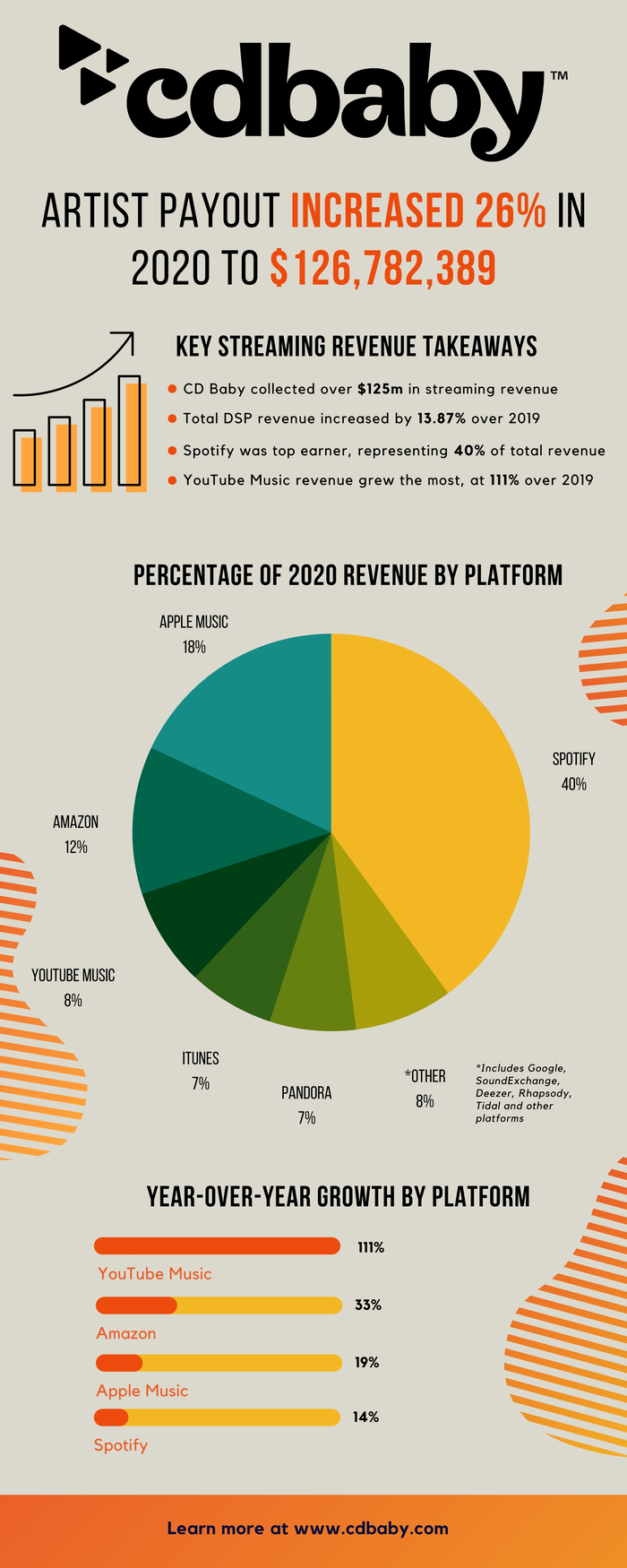 .