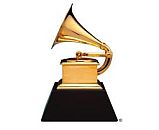 For music's biggest night, it's no surprise that many industry members have been trading predictions about who the big winners will be. Streaming services are among those looking into their crystal balls to divine which tunes and artists will take home awards.
Rhapsody reviewed the number of streams for the major nominees and found that Ed Sheeran's X was on tap for album of the year. It slated "Fancy" by Iggy Azalea and Charli XCX as record of the year and "Chandelier" by Sia as song of the year. Sam Smith was the most-streamed new artist nominee.
Spotify also got in on the prediction action, but offered a slightly different take on its calculations. It gave "dark horse" predictions based on virality, which Spotify called number of streams divided by number of shares. By that calculation, Sia's "Chandelier" is on track for record of the year, while "Take Me to Church" is tops for song of the year. Pharrell Williams' album Girl was the Spotify album of the year choice and Bastille got the best new artist prediction.
We'll find out if either streaming service was correct this Sunday.