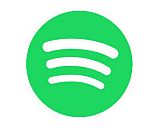 Spotify has acquired a UK startup, further growing its behind-the-scenes tech capabilities. Sonalytic, which was just founded in April 2016, specializes in audio detection. No financial details were disclosed.
"Their advancements in audio feature detection will be used in several ways to advance Spotify's mission: from improving Spotify's personalized playlists to matching songs with compositions to improve our publishing data system," the streaming company said in announcing the purchase.
Spotify hasn't provided much detail about how Sonalytic will be incorporated into its umbrella. The company offers services in audio identification, including finding music in remixes; monitoring tracks' usage across TV, radio, and online simulcasts; and personalized music discovery tools.