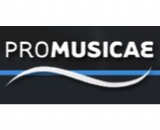 One of Spain's music charts announced the launch of a new Top 100 Songs list that will incorporate streaming numbers as well as downloads and physical sales. PROMUSICAE (Productores de Música de España) will use the new joint chart to replace its weekly Top 50 Songs and Top 100 Streaming charts. The chart will be based on a conversion supplied for the Spanish market by the IFPI: 250 streams count as one legal download. According to PROMUSICAE, that equation will be reassessed half-yearly to ensure accurate counts.
PROMUSICAE has been running a top downloads chart since 2007 and a streaming songs chart since 2013. "The new unique chart lets us understand more globally and easily the weekly preferences of Spanish music fans, while enhancing the unstoppable rise of streaming, which already represents over 70 percent of digital income for Spanish record companies," the association said.
Several charts organizations worldwide have made shifts to include data about streaming. Billboard tweaked its top 200 albums chart in November, and groups in Australia and New Zealand have also updated their singles charts.