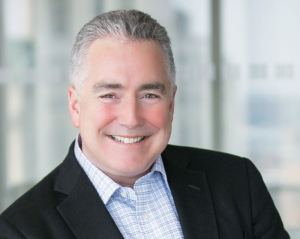 Richard Conlon, veteran executive in communications and rights management, joined SoundExchange this week as Chief External Affairs Officer. Conlon will report to SoundExchange CEO Michael Huppe.
This newly created role will have broad purview in SoundExchange's pivotal position in the digital music industry. He will oversee corporate communications, industry relations, and public policy.
The appointment comes at a moment which Conlon describes as "streaming enters the mainstream." SoundExchange itself as "the organization at the center of digital music." As the sanctioned collection and distribution organization for webcaster royalty payments to artists and labels, SoundExchange grows as non-interactive streaming grows. Non-interactive streaming can broadly be described as internet radio, most of which is ad-supported, as opposed to on-demand music services which are supported by membership subscriptions and not regulated by the government or administered by SoundExchange.
In 2016 SoundExchange collected and distributed $884-million, and the organization has grown its revenue flow year-over-year consistently. In 2013, for example, royalties flowing through SoundExchange totalled $590-million. In total, SoundExchange claims to have administered $4.5-billion in music royalties. the organization currently serves 130,000 clients of all sizes from major label groups to indie artists.
Richard Conlon comes to SoundExchange from Rights Management Holdings, a consultancy which provides services to the owners of entertainment rights and properties. He also spent 20 years in executive roles at BMI, which serves the publishers/creator side of music rights ownership.
"As SoundExchange continues to evolve and provide additional services to the industry, our relationships throughout the community are even more critical," said Michael Huppe. "Coordinating the efforts of our external-facing departments will help us maximize value as we navigate and improve the digital environment. Richard's track record in corporate positioning, strategy and service development will add valuable assets to our executive team."
---