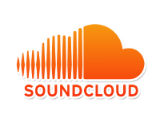 The Financial Times reported that SoundCloud has hit stumbling blocks in its negotiations with three major music labels. Sources told the publication that Universal, Sony, and Warner have all rejected SoundCloud's proposed terms and are looking for a better deal. In fact, Universal is allegedly not in conversation with the online music portal anymore.
In August, SoundCloud announced plans to incorporate advertising on its platform as a path to generating revenue. FT explained that the labels probably do want to work with the online service, since it could help them to find new talent and promote their current artists. But with the huge volume of label-owned music already posted to SoundCloud, labels may be short on patience in terms of turning the platform into a revenue source.
Since SoundCloud is historically popular for new artists and remixes, it doesn't necessarily need to have access to all of the majors' catalogs to proceed. "But music industry participants said that it will need to do deals with at least one or two of the three majors, which together control about three-quarters of the recorded music market, if it is to stand a chance of success," the Times said.