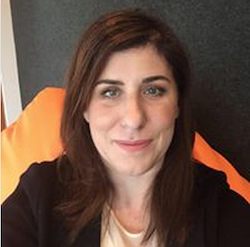 SoundCloud made two big business announcements today. First is a new hire: Sonia Flynn is assuming the role of vice president for international at the audio platform. Prior to joining SoundCloud's Berlin headquarters, Flynn was working as Facebook Ireland's managing director.
The second item is focused on improving SoundCloud's global expansion. The company announced that it is adding a second language option, so the entire web and mobile platform can be used in Brazilian Portuguese. "While more than a billion people have a basic understanding of English, this is a barrier to six billion others," the company said in announcing the additional language option. "At SoundCloud, we want to create and enable local communities as well as a global one, and that's why we're beginning to work on taking down that barrier."
VentureBeat reported that the combination of these two news items points to a new, international focus for SoundCloud's monetization program. Flynn is specifically being tasked with expanding the On SoundCloud program, according to the company statement. As of March, On SoundCloud had paid out more than $1 million in ad revenue, and since then, the platform has also bolstered its monetization power through a partnership with Zefr, the company behind YouTube's Content ID. It may have skeptics, but SoundCloud is taking an ever-stronger stance as a financially viable business.