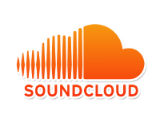 SoundCloud shared some insights about its program to help creators monetize their tracks. The On SoundCloud campaign has more than 100 people signed up as Premier Partners. Since the program launched in August, it has paid out more than $1 million in ad revenue to labels, audio partners, and artists.
The company promoted some of the successes that up-and-coming artists have had through On SoundCloud. However, the metrics it shared from those cases were more focused on track plays than on money earned through the platform. SoundCloud also hasn't revealed details about the cut it takes from the total ad revenue, so it's tough to gauge how much the spots are actually paying out.
Looking forward, SoundCloud said it planned to expand the program to nations outside the U.S. later this year.