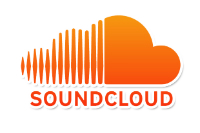 SoundCloud is expanding its premium subscription plan to new markets in Europe. The SoundCloud Go+ platform is now available in four Nordic countries: Denmark, Finland, Norway, and Sweden. The service offers ad-free, offline, and high-quality audio streaming of the entire SoundCloud catalog. The company offers discounts to its Go+ service for students and to creators in its SoundCloud Pro Unlimited program.
Concept CPH is providing all of the advertising for SoundCloud in these markets. That will include audio, in-stream native, and video spots that may play for listeners in the free version of the service.
SoundCloud Go+ will cost 99 kronor a month on Android or 129 kronor on iOS in both Denmark and Sweden. Norway will charge 109 kronor a month on Android and 149 kronor a month on iOS. Finland's rates are €9.99 for Android and €12.99 for iOS. Web rates will be the same as the Android ones in all four countries.