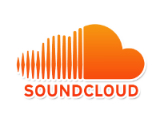 SoundCloud has rolled out its paid subscription program in Austria. SoundCloud Go+ offers ad-free listening to SoundCloud's catalog, as well as offline sync and options for higher audio quality in streaming. Access costs €9.99 per month for the web and Android or €12.99 per month on iOS. Austrian listeners also have the option for the half-price discount of a SoundCloud Go+ for Students tier.
"SoundCloud is the first choice for listeners who want to discover what's next in music and directly connect with the creators, curators and fellow music fans who make the SoundCloud community so unique," said Anthony Gabriele, SoundCloud SVP of subscriptions and marketing. "Through SoundCloud Go+, music fans can access SoundCloud's full catalog, take their music with them anywhere, anytime, and financially support the more than 20 million creators who are building and growing their careers on the platform."
This rollout means that SoundCloud has its Go+ option available in 15 countries. For the ad-supported free tier in Austria, SoundCloud has partnered with Targetspot to provide its advertising solutions.