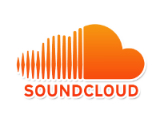 SoundCloud has been offering resources and support to the up-and-coming artists who might be getting hit hard by COVID-19 preventive measures. The company's most recent move is a partnership with Twitch.
With many artists live-streaming sessions from their homes in place of cancelled gigs, Twitch has been a topic of interest. The platform began as a site for live-streaming video games, but has expanded to host everything from musicians to talk shows. This new deal offers all creators in the SoundCloud Pro, SoundCloud Premier, and Repost by SoundCloud programs to be fast-tracked to Affiliate status. This will let performers begin earning revenue on their streams right away. The Affiliate program also offers more ways for artists to interact and connect with fans, maintaining their audience base even during the pandemic.
The blog post with SoundCloud's announcement also has some basics for the hardware and tech a musician will need to broadcast on Twitch.