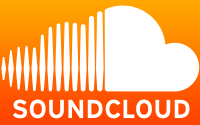 SoundCloud, the audio upload site sometimes positioned as the audio version of YouTube, turns five years old this week. The company blog celebrates the milestone, and mentions a few eye-opening usage statistics.
Upload traffic is intense, with an average 12 hours of content posted by users every minute. Also impressively, 90 percent of uploaded tracks get a listen, and more than half of them get played in the first hour. (In Spotify, only 80 percent of available tracks ever get played.) 
That last metric points to SoundCloud's effectiveness as a social network. Users who develop large groups of followers can use on-site notification mechanisms to drive attention to uploaded tracks. In our testing, these attention-grabbing tools can start the "play" turnstile ticking away within seconds of posting. 
Sharing of original audio was SoundCloud's founding mandate. More recently the site has made design and usability changes that encourage pure listening as the main engagement focus. It has worked — SoundCloud reportedly has 250-million monthly active listeners. (Pandora has about 70-million.)