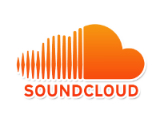 SoundCloud has introduced a distribution tool. SoundCloud Premier distribution allows creators to have their uploads sent to other music and digital services, opening up new audiences and new revenue streams for the performers. Amazon Music, Apple Music, Instagram, Spotify, Tencent, and YouTube Music are supported by the tool, which is still in a beta version.
Members of the Pro and Pro Unlimited tiers will have the distribution available at no extra cost. To use the feature, SoundCloud members must also have zero copyright strikes and at least 1,000 monetizable track plays per month in the markets where the listen subscription and advertising programs are available. That covers the U.S., the UK, Canada, Australia, France, Germany, Ireland, the Netherlands, and New Zealand. The company said it will alert eligible users about the service in the coming weeks.
"Only SoundCloud empowers creators with a unified platform to instantly upload and share, connect with fans in real-time and get paid for their work everywhere–both on SoundCloud and across other leading music services," CEO Kerry Trainor, said. "Creators can now spend less time and money jumping between different tools, and more time making music, connecting with fans and growing their careers first on SoundCloud."
This new feature will bring SoundCloud in line with a new market and a new group of potential competitors. Several businesses have emerged catering specifically to distribution and other label services for independent artists. Platforms such as CD Baby, Tunecore, and Distrokid already have established reputations in this space. However, SoundCloud does have a built-in audience of emerging talent that might find it easier to stay within a single ecosystem, which could give the company a leg up as it expands its feature set.