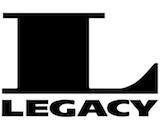 As the latest research will confirm, streaming is the dominating force for music industry revenue. That shift has led to changes in how labels and music companies dedicate their resources. Sony's Legacy label is the latest to embark on its own digital transition. Legacy focuses on the catalog business, which includes digital remastering old recordings and producing other reissues. The emphasis on past releases rather than the new and contemporary have posed a challenge in the streaming era, and Legacy is moving to counteract that.
An exclusive report in Variety explores a changing of the guard at Legacy. Several staff members, including President Adam Block, have reportedly already departed or plan to leave Legacy. In their place, the label is hiring nine new digital-focused roles, with more expected in the future. The unnamed source told Variety that "the company felt renewed urgency in realizing it did not have sufficient staffers specializing in deep catalog, streaming, marketing and analytics. The insider stressed that the company will continue to release lavish boxed sets and other physical product, but it has moved to correct that imbalance."
Between curated playlists, discovery features, and sync placements in other media, streaming services offer listeners quick and easy access down a rabbit hole of music. When it comes to catalog music, those tools mean a greater potential to reach new audiences as well as old fans.
"If you're a 14-year-old kid who likes N.W.A or Led Zeppelin but doesn't know Public Enemy or Cream, there's a whole world just a click away," an unidentified major-label executive told Variety. "The trick is leading them to it."