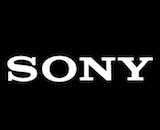 Sony posted another strong period for its second fiscal quarter. The whole music division had quarterly sales of $2.04 billion (219.28 billion yen), on operating profit of $349 million (37.48 billion yen).
Total recorded music revenue for the period rose 10.5% to $1.04 billion. The figure included streaming revenue of $622 million, which increased 21.4% year-on-year. It was also a rise from $612 million in streaming revenue from the first quarter of Sony's fiscal year. Physical sales rose 3.6% to $189.1 million for the period.
Sony restructured its business for recorded music and publishing in July. This is the first complete quarter since it combined the divisions as Sony Music Group.