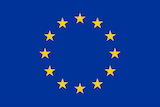 The European Union Intellectual Property Office has released a new report on trends in digital consumption and piracy. The assessment found that overall music is the digital content most commonly accessed by people ages 15-24, with 97% streaming or downloading music.
In terms of illegally accessing digital content, music piracy has dipped. A third of the group surveyed said they have accessed illegal sources, down 5 percentage points from 2016. The report found that 39% of the respondents using illegal paths for digital content did so for music, a drop of from the 2016 rate of 56%. More than half of the people using piracy did so because of price.
Romania, Malta, the UK, and Germany had the lowest rates of intentionally using illegal means to acquire digital content. Lithuania had the highest at 45%.