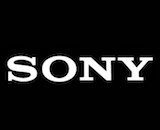 Sony Music has announced two developments related to the digital music space. First, its Swedish office has created an app designed to show artists real-time royalty earnings from streaming services. The program also collects information such as streaming volume, airplay data, and listener demographics for artists under the Sony Music Sweden umbrella. The app is slated for a global rollout later this year.
The app was made under the guidance of former Spotify executive Michelle Kadir. Kadir spent six years at Spotify, rising to the role of senior director of content and distribution before joining Sony Music Sweden as its VP of digital business.
"Transparency has been the key word when we developed this," Kadir said.
Second, Sony Music Entertainment is also currently seeking to hire a director of global playlisting strategy. This leader will be tasked with the label's playlisting strategy across streaming partners. "The role will lead a rigorous analytical process to better understand playlisting performance and will collaborate with label management and territory sales and digital teams in order to drive a unified playlisting strategy for Sony Music," the job posting says.
Sony's CEO recently spoke about his vision for streaming music in the future, with a focus on windowing digital releases. With new efforts to more closely monitor streaming royalties for its artists and managing their playlist presence, it seems that the company is willing to start taking active strides in toward that direction.