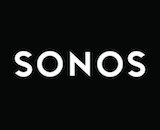 Sonos is planning to roll out new software infrastructure for its audio devices in June. The company said that it expects to roll out a new operating system and app for controlling its hardware. For now, the update is being called Sonos S2. It will offer some new features for grouping devices and supporting higher resolution audio formats.
The announcement follows news from earlier this year that Sonos would be ending support for some of its earliest devices. The shift to a new operating system may make the distinctions clearer between the legacy devices losing support and the current crop of devices.
Sonos S2 will roll out to all products the company currently sells, as well as to any new releases after June. The legacy devices covered in the January announcement will still work, but they won't be updated to the new platforms, which could mean reduced capabilities and more possible web security issues. Sonos runs a trade-in program offering a 30% credit toward new purchases to help defray costs and recycle old devices for customers who choose to upgrade.