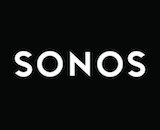 Sonos has made good on one of the announcements in its latest quarterly shareholder letter. The company is beginning to roll out a software update that will bring support for the Google Assistant voice AI to its smart speakers. The update will see the second voice option added to its own products such as the Sonos One and Sonos Beam, as well as through connected Google Home devices.
The update is coming to the United States first. Australia, Canada, France, Germany, the Netherlands, and the UK are slated to see the rollout of Google Assistant in July. Sonos noted that other markets will see the updates afterward.
Adding Google Assistant could help Sonos reach more consumers who are already more focused on the Android and Google Home ecosystem. Also, this update means that Sonos devices can now offer voice control of YouTube Music and Google Play Music.