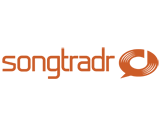 Songtradr has rolled out new tools in digital distribution and audience metadata. The platform can deliver music to streaming services including Spotify, Apple Music, Amazon, Google Play, and Deezer. Songtradr collects and distributes streaming and download royalties directly to artists and rightsholders. The distribution service is included with the existing Songtradr Pro subscription. The other tool now available for licensing customers is access to music and artist demographic data.
""Bundling digital distribution with our existing content and rights management tools, and licensing marketplace, is an important step toward our goal of providing independent artists with access to all of the essential tools and services they need to manage their music from a single platform," Songtradr Founder and CEO Paul Wiltshire said. "We believe introducing digital distribution as a service is highly complementary to our existing licensing business, and in particular, will provide our clients in the advertising business a new level of intelligence and trust."
Songtradr exited its beta phase in March of 2016.