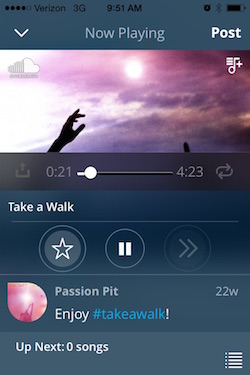 An up-and-coming streaming service named Musx announced seed funding of $500,000, according to VentureBeat. It's an iOS app designed for social sharing of music. Members can post songs from YouTube or SoundCloud. As has become common in these mobile apps, users can create their own playlists. Musx adds a collaborative angle, so friends can build playlists together.
Some musicians have already jumped on the bandwagon. Sharon Van Etten, Passion Pit, and Ray LaMontagne are currently on the app's featured accounts list and are sharing their recent tunes.
Musx has raised total funding of about $800,000 since its founding in 2014.