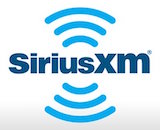 Sirius XM posted its Q2 financial results, and the satellite radio company saw its revenue grow 9% on-year to $1.3 billion. Quarterly net income totaled nearly $202.11 million, or 4 cents per share, up from income of $174.95 million in the year-ago period. The company announced that it now has 32 million subscribers.
"In the second quarter, SiriusXM continued its strong track record of execution, and demand for our premium content bundle pushed our listener base to an all-time high of more than 32 million paying subscribers," CEO Jim Meyer said. "We also made tremendous progress on strategic initiatives in the second quarter with the closing of our recapitalization of SiriusXM Canada, our acquisition of Automatic Labs, and our agreement to acquire a minority stake in Pandora Media."
Based on the Q2 performance, Sirius XM has increased its guidance for the full fiscal year. The company now expects to see annual revenue of about $5.375 billion, adjusted EBITDA of about $2.05 billion, and self-pay net subscriber additions of about 1.4 million.