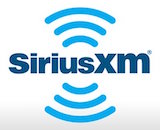 Satcaster Sirius XM reported its Q1 financials yesterday. The main takeaways:
Subscriber additions were at 330,000 and total subscribers were at over 33 million.
Revenue climbed 6% to $1.4 billion
Net income grew 40% to $289 million
Adjusted EBITDA grew 6% to $532 million
Guidance for full-year 2018 remained steady:
Self-pay net subscriber additions of approximately 1 million,
Revenue of approximately $5.7 billion,
Adjusted EBITDA of approximately $2.15 billion, and
Free cash flow of approximately $1.5 billion.
As Seeking Alpha notes, the subscriber growth projection for 2018 is 33% accomplished in the first quarter.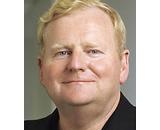 Sirius enjoys a 76% placement rate in new car models, according to CEO James E. Meyer. Sirius receivers exist in approximately 37% of used cars in dealers. The company has relationships with 32,000 pre-owned dealers, both franchise and indies.
Sirius XM is rolling out a new receiver called 360L which provides more programming information to the listener, and a more personalized experience. Meyer emphasized the "return path data." A new streaming app is in the works for Q2 launch on Android and iOS platforms.
In the Q&A portion, one investor asked about how the company's minority investment in Pandora, and potential minority acquisition of iHeartMedia, work to benefit the business. Meyer drew a  clear line between Sirius XM and the acquisition pursuits of parent company Liberty Media: "I'm not going to comment for what Liberty's strategy with other assets is." But he also noted this: "I see just radio as a $25 billion business in the U.S. that today we're roughly getting a low-20% share of. And I see no reason why we shouldn't opportunistically look for good paths to strengthen that position."