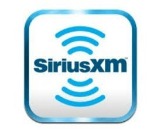 Sirius XM reported its Q2 earnings, and raised guidance on annual revenue and subscriber growth. The report followed and exceeded an exceptionally bullish Q1 report in April.
In the previous earnings call, CEO James E. Meyer called Q1 "a remarkable quarter." Q1 received a net subscriber gain of 394,000 subscribers, a 128% year-over-year lift. that was the strongest subscriber growth story in seven years for the satellite company.
In Q2, Sirius gained 692,000 net subscribers, and raised its forward guidance of that metric. the company now expects to add 1.8-million net new subscriptions in the full year. that projection is up from the Q1 guidance of between 1.2-million and 1.4-million.
Sirius XM told investors to expect full-revenue to land at $4.5-billion.
SIRI stock is up three percent today, at 2:30 EDT.
The question naturally arises: Does Sirius XM pose a competitive threat to Internet subscription audio services, like market-leader Spotify? This is what CFO David Frear has said on that subject:
"It's not like our subscribers don't stream; we know they do. About two-thirds of our subscribers report that they regularly stream an audio service at least once a week. Spotify's $10 offering, I don't think has anything to do with our business. I think Spotify's $10 offering is coming out of the downloaded and the physical media business, as opposed to the radio business."
That sounds like Sirius XM's competitive ambition is pointed more at Pandora.