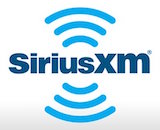 SiriusXM held its Q2 earnings call, during which the cost of the recently acquired Stitcher was revealed — it is $265-million. Following is the exact language in the SEC-filed 10-Q (noting that all numbers in the 10-Q are in millions):
"On July 13, 2020, Sirius XM entered into an agreement with The E.W. Scripps Company ("Scripps") and certain of its subsidiaries ("Scripps") to acquire the assets of Stitcher, a pioneer in podcast production, distribution, and ad sales. Under the terms of the asset purchase agreement, at the closing, Sirius XM will make a cash payment of $265 to Scripps. The agreement provides that Sirius XM will potentially make up to $60 in additional contingent payments based on Stitcher achieving certain financial metrics in 2020 and 2021. The transaction is expected to close in the third quarter of 2020, subject to receipt of required regulatory approvals and the satisfaction of other customary closing conditions."
Likewise, the Simplecast acquisition was referenced, with a $28-million acquisition cost:
On June 16, 2020, Sirius XM acquired Simplecast for $28 in cash. Simplecast is a podcast management and analytics platform, powering podcasts from creators and brands. Refer to Note 3 for more information on this acquisition.
The company also reminded investors of its February investment in SoundCloud, which was $75-million:
On February 10, 2020, Sirius XM invested $75 in SoundCloud. SoundCloud is the world's largest open audio platform, with a connected community of creators, listeners, and curators. SoundCloud's platform enables its users to upload, promote, share and create audio entertainment. The minority investment complements the existing ad sales relationship between SoundCloud and Pandora. Refer to Note 12 for more information on this investment.
The general financial picture was slightly positive on the top line. Subscriber revenue always leads the way for Sirius (compared to advertising revenue). In the second quarter, the company earned $1.578-billion, compared to $1.537-billion in the year-ago second quarter.