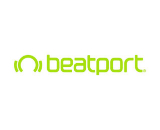 The long-beleaguered SFX has emerged from Chapter 11 bankruptcy rebranded as LiveStyle. The company is still a specialist in electronic music, but the revamped version appears to be doubling down on live events.
The company had a side business in Beatport, which was an interesting experiment in crossing over between digital download marketplace and a streaming platform. As things got more convoluted for SFX, Beatport opted to end the streaming component to focus on the core download store. It appears that Beatport will remain in its current form through the rebranding.
Watching the various niche genres and communities gives an interesting perspective on the major developments within the broader music industry. Even though streaming has become a greater revenue share for major labels, the strategy was less successful for Beatport. For this electronic-centric group, Beatport's audience appeared more interested in ownership than access. Considering how many DJs, both professional and aspiring, were active in the platform, the ability to own and remix music was clearly a more valuable proposition. It's a salient reminder that the general trends will not always apply neatly to a smaller, more focused audience.