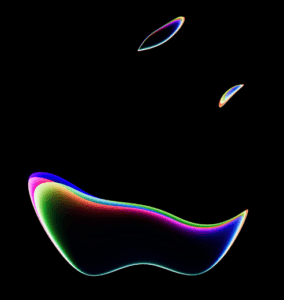 We scraped reporting of Apple's keynote to its Worldwide Developers conference (WWDC23; see Apple's wrap-up HERE.) The WWDC lasts all week, but the keynote presentation delivers important public announcements and generates most of the hype. Following are audio-related upcoming features in the next version of iOS17, the mobile operating system. (Fall release.)
Shared playlists: Apple is introducing this communal feature in Apple Music. It enables group playlist building, and group listening. Participants can react to songs. (ETA: later this year.)
Holding to iOS 17 devices close together can instantly start a SharePlay session in Apple Music.
Subscribers to Apple's News+ product will have access to audio stories through the Apple Podcasts app.
In the Apple Music app, a crossfade option is now available, creating smooth segues between tracks.
Version 17 of the iOS mobile operating system will have interactive widgets that provide some app controls without opening the full app — notably, for controlling music.
Apple is eliminating "Hey" from the "Hey Siri" activation command for its audio-controlled smart devices. (Hey Google, are you listening?) This change will be activated in iOS 17. We note that Amazon has never required "Hey Alexa" (although that does work), and that Google will soon be the only "Hey" device in the major device market.
On the outer edge of audio news, iOS 17 will allow users to see a live transcript of a voice mail message they have sent.
---