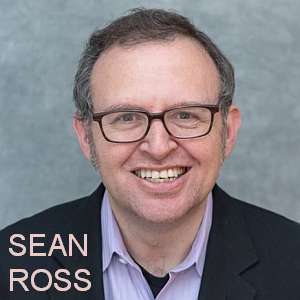 Over the years, a picture has emerged of Country P1s who are more loyal to Country radio and less inclined to broadcast radio's emerging digital competition. Perhaps they were more satisfied by their favorite radio station than fans of other formats. Perhaps they were not as tech savvy. Either way, broadcasters were inclined to view it as good news if it kept listeners close to home.
But when Edison Research surveyed smartphone users for its Country Radio Seminar 2017 presentation, unveiled Feb. 23 in Nashville, an interesting dichotomy emerged.
Among smartphone owners, fans of Country music, those who say they "frequently" listen to Country, actually index higher than smartphone owners overall for many digital behaviors, including many types of streaming audio. It is Country Radio Listeners who are sometimes (but not always) less digitally inclined.
When asked how often they listen to audio from Internet Radio or online streaming services:
51% of all smartphone owners listen daily or several times per day, compared to:
68% of those smartphone owners who are Country music listeners;
46% of those smartphone owners who are Country radio listeners
When asked if they have ever streamed online audio in their car, Country music listeners are more likely than the average smartphone owner to have done so (70% to 63%). But Country radio listeners slightly exceed the average as well (64%).
Country music listeners are more likely to have listened to an online streaming service's curated playlist, such as Spotify's Discovery Weekly, 55% to 53%. Only 44% of Country radio listeners have done so.
Country music listeners are more likely than average to say they use Pandora on their smartphone (51% to 44%). They are more likely to use iHeart Radio (27% to 24%) with its mix of broadcast stations and other offerings, but they are also more likely to use Amazon Music (27% to 25%) and YouTube Music (27% to 26%). Only Spotify currently indexes low (25% to 28%–although that's still a quarter of all Country radio listeners).
Country music listeners, asked about navigation apps, indexed higher for all the top three usages—getting directions, finding nearby businesses or landmarks, and, significantly for broadcast radio, avoiding traffic. The gap in usage of navigation apps between Country Music Listeners (94%) and Country Radio Listeners (90%) is slight.
Ownership of a smartphone implies a certain greater level of implied tech savvy, but inside that community, Country music fans are more digitally engaged than others. (Country was #5 among types of music listened to frequently by smartphone owners, and practically tied with the #3 and #4 styles.)
And now, as Country broadcasters ponder the tapering off of the hot streak that most agree has taken place over the last 12-18 months, we must factor in a significant number of Country music fans who are not getting that music from Country radio. 78% of Country music fans who are also smartphone owners say they listen to AM/FM radio daily. But that means 22% do not.
In the past, there has been a tendency to dismiss Country fans living outside radio's gates as those with a taste for music too old or esoteric for our hit-driven, mainstream stations to acknowledge. But 22% is an awfully big number to include only those in search of exotica.
And for that reason, the tapering off of this Country radio explosion may be different than those in the past. Even as younger listeners flowed in to the format 3-4 years ago, Country PDs were girding up for the day they became fickle. But less usage of Country radio by younger listeners, who always index higher for digital behaviors, no longer necessarily means their interest in Country music has faded away.
Country radio typically responds to a doldrums by slowing down the development of new songs (without ever addressing the separate but confounding issue of the rotating door at #1). That might not be the move this time. We didn't ask if that 22% of Country fans who aren't listening to AM/FM radio are more active users of new music, but we do know that YouTube, Pandora, and Spotify have become significant sources of music discovery for all listeners. Further slowing the charts is only likely to drive more of a wedge between broadcast listeners and those that radio needs to repatriate.
Listener behaviors outside country radio's walls are easier than ever to track, but broadcasters aren't always inclined to do so. In his CRS presentation, Jeff Green's Stone Door Media Lab found that radio's top three reasons for adding a single were artist stature, gut, and playlist fit. Streaming data and airplay at Sirius XM were near or at the bottom. Broadcasters have often persisted in trying to position satellite radio as an irrelevant other; able to play anything it wants without the accountability of ratings. But songs streamed are songs actively chosen by listeners. If the industry is in any way sincere about not wanting to spend 40 weeks developing a passive record, streaming could be immensely useful.
Broadcast's fastest growing competitor, Spotify, has expanded its utility from music-on-demand to discovery—especially its "Discover Weekly" playlists, thirty songs you might like waiting for you every Monday. While online radio's earliest unique selling point—the skip button–has been hard for radio to replicate, finding and recommending songs is radio's area of expertise. Playlisting and music recommendation is an area where all broadcasters could and should engage immediately. And with Country music fans still indexing a little lower for Spotify usage, there's a little more of an opportunity.
At the very least, Country music listeners' enthusiasm for most digital behaviors should encourage broadcasters, especially the ones who sell Country radio. There is no area of qualitative data in which broadcasters have ever wanted Country fans to underperform except, for reasons of self-interest, this one. But indexing high for digital behaviors is a success story for Country music, and, if broadcasters engage, could be one for radio as well.
---