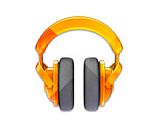 Samsung has entered into a partnership with Google Play Music, offering the owners of Galaxy S6 and S6 Edge devices a free subscription to the service for six months. The bundle will be available to new and existing device owners, and people purchasing Samsung headsets will get six months of access to the Google music platform. The two companies also collaborated to offer a subscription to buyers in some Latin American countries last September.
This new arrangement means the end of Samsung's bundle with Deezer, which gave six months access to the Premium+ plan.
One uncertainty with the bundle approach is whether any of Google's other properties will get packed in. For instance, All Access subscribers automatically got a look at the YouTube Music Key beta when it launched. It's possible that Samsung customers will also see increased access to those entertainment services.