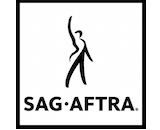 SAG-AFTRA's roughly 160,000 members have ratified a new successor deal with the recording industry. Last month, the organization set out the details of the three-year arrangement with industry leaders including Sony Music Entertainment, affiliates of Warner Music Group, and Universal Music Group. The deal included a new payment formula for revenue generated outside the U.S. by online streaming and non-permanent digital downloads. It also included a restructuring of how members are compensated in licensing of sound recordings.
"As technology changes the industry, it is imperative that our contracts change with the times and always put members' best interests first and foremost," SAG-AFTRA President Ken Howard said.
SAG-AFTRA is the union of the the Screen Actors Guild and the American Federation of Television and Radio Artists. Its members include professional recording artists, singers, and DJs, among other creative careers.