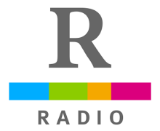 It's a big day for mobile news app Rivet Radio, which is releasing upgraded versions of its Android and iOS apps, and announcing a new key partnership with Radiate Media which adds real-time, geo-targeted traffic updates to the news programming.
For many users, the redesigned user interface is the bigger news for today. The cleanly designed v3.0 of Rivet News adds easy swiping to skip or repeat stories, larger and easier-to-read display of the current story, and what the company calls "enhanced queue discovery" — you can conveniently look ahead to see stories lined up. We found that last feature especially useful. In our early testing of the iOS app, on the smallest possible iOS screen (iPod v5), the entire experience was intuitive, easily navigable, and pleasingly addictive. (We could not find the new app in Android; a Rivet spokesperson assured us that it would be out by the end of the day.)
For users in the initial roll-our cities receiving traffic updates (Chicago, Seattle, Dallas/Ft Worth, Atlanta and Philadelphia), the Radiate Media partnership is an important addition to the Rivet experience. Radiate Media started as Traffic.com in 1998, and now furnishes its TruTraffic reports of driving conditions to 1,400 radio stations. It is also an ad network, and CEO Chris Rothey notes that aspect of the partnership. "In addition to our best-of-breed traffic content we have the ability to monetize our services through branded audio ads by leveraging our nationally recognized advertising salesforce," he said. "We look forward to extending our ad sales capabilities to Rivet's publisher network."
Listeners in roll-out cities will hear traffic reports integrated in their news and podcast playlists. Rivet news items are typically short — 30 seconds or less in our test listening — and John MacLeod, Rivet Radio CEO, emphasizes how traffic updates fit well into a quick-moving playlist in the car. "Drivers can now enjoy Rivet Radio's bite-sized audio news and feature stories, while staying updated on the latest traffic conditions, without ever having to take their eyes off the road," MacLeod said.
Rivet also has content partnerships with Associated Press, American Public Media, and Crain's Business.