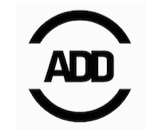 Sanjay Sharma has joined All Def Digital as president and CEO. The YouTube channel, launched by Def Jam's Russell Simmons, is a resource focused on hip-hop music, comedy, and spoken word artists. Sharma joins the company after almost five years at Machinima, another multichannel network that produces videos and web shows centered on video games and gamer lifestyle. In the new role, he will oversee ADD's strategic direction and day-to-day operations.
ADD is a collaboration between Simmons' Rush Digital Media and Awesomeness TV, part of Dreamworks Animation. It also has support from Google, YouTube, and GlobalGrind.com. From behind-the-scenes videos with new MCs to talk shows with the latest celebrity gossip and news, the channel is positioning itself as a multimedia resource for fans and performers alike.
"We knew we were ready to take All Def Digital to the next level, but first we had to identify and recruit a rare executive that understood the multiracial singularly cultural audience, and knew the many worlds we play in, from digital and television to film and music," Simmons said. Sharma's experience could help position ADD to be a new stripe of digital multimedia company.