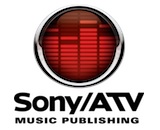 As the Department of Justice weighs what to do about digital performance rights, Sony/ATV/EMI has been making bold claims that it would consider leaving the collective licensing system in order to negotiate its own rates. According to The New York Post, that could be happening soon. The paper reported that Sony could split from ASCAP and BMI by the end of the year.
An unnamed source told the Post that Sony could enact a more efficient licensing operation by no longer using the performing rights organizations as middle men, with the savings going songwriters.
A rep from Sony wouldn't confirm these plans for a quick split from the collective licensing, but recognized that that's an action being considered. With the move to make its entire catalog accessible online, the company certainly appears to be maneuvering for a major change. Sony also seems to be the most aggressive PRO in terms of pursuing a potential departure. Universal Music Group has also hinted at interest in leaving the collective negotiations and also put its catalog online. The Post reported that sources close to Universal said the company is more willing to wait and see how Sony's efforts play out.