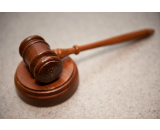 The legal definition of a stream is currently under a microscope in a lawsuit filed by 19 Recordings. The plaintiff, which represents the winners of reality TV competition American Idol, alleged that its clients have been shortchanged on revenue because of how Sony defines a stream in contracts.
If a work is licensed as a broadcast or transmission in the contract, artists would get a 50% royalty share; defining them as a sale or distribution means just 15% for the royalty rate.
The latest development in this suit is an opinion from New York federal judge Ronnie Abrams, who said that Sony's contracts are ambiguous in their description of a stream. Her review of the contracts found language that made the case for both the distribution and transmission definitions to be plausibly argued. Given the amount of questions Abrams posited in her full opinion, this case will move on to a summary judgment.
As the case progresses, Sony's contracts with streaming services, which were previously confidential, will likely become more visible and be subjected to extended scrutiny. Legal systems are often slow to adapt to the rapid industry changes brought about by new technologies, and streaming is no exception. Other artists besides those at 19 Recordings would likely be in a similar position, so the eventual decision will probably have a sweeping impact across other contracts between labels and the streaming industry.