Newly confirmed speakers at RAIN Summit Nashville include a Senior Editor at Rolling Stone and a group of students from Middle Tennessee State University who will talk about Millennial listening choices.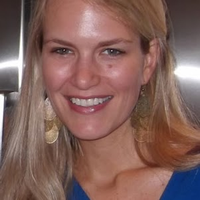 Beville Darden Dunkerley is a Senior Editor at Rolling Stone, where she covers Country Music from her Nashville location. Dunkerley will moderate a live, onstage interview with keynote speaker Scott Borchetta, Founder and CEO of Big Machine Label Group.
Also added is a "Millennials Talk" panel composed of students from the College of Media and Entertainment at MTSU. These young folks will reveal what they listen to, when they listen, how they listen, and why they make the choices they make. We're obviously keen to know about their listening habits! today's Millennials are tomorrow's mainstream.
Register now for RAIN Summit Nashville, before ticket prices go up on Thursday! CLICK HERE for agenda, speakers, and registration.