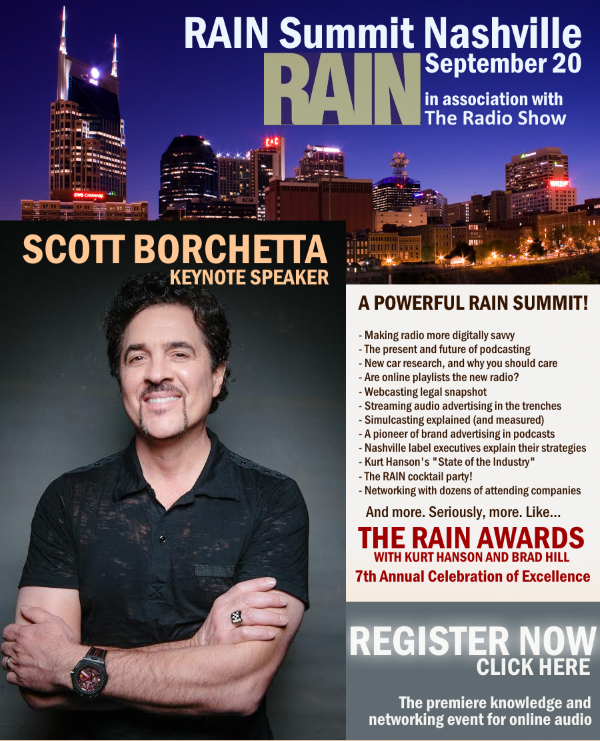 Join RAIN Founder Kurt Hanson and RAIN President Brad Hill on Tuesday, September 20
Hilton Downtown Nashville
A full day of discussion, interviews, and new research on all aspects of the quickly evolving online audio marketplace.
10:00 – 10:30 STATE OF THE INDUSTRY
RAIN Founder Kurt Hanson sets the stage with his State of the Industry address.
10:30 – 10:50 FIRESIDE CHAT
Eric Nuzum, Senior Vice President at Audible, a key player in on-demand audio, will discuss the present and future of digital audio.
10:50 – 11:30 PANEL: Podcast Forecast – What's Next?
MODERATOR: Steve Goldstein (Founder/CEO, Amplifi Media)
Sarah van Mosel (Commercial Director, Acast)
John Rosso (President, Market Development, Triton Digital)
Brian Landau (EVP, Digital Sales & Strategy, DGital Media)
Brendan Regan (Vice President, Content & Partnerships, audioBoom)
Brendan Monaghan (CEO, Panoply)
Podcasting is at an inflection point. High-quality content is flooding into the market, along with more sophisticated avertising technology to monetize programs in new ways. What are the challenges and opportunities in scaling the on-demand audio business to the next level? This panel of industry leaders will discuss audience measurement, the rise of brand advertising, and predictions for the next twelve months.
11:30 – 12:00 KEYNOTE
Scott Borchetta, Founder, President, and CEO of Big Machine Label Group. BMLG is the #1 independent label group in the world, and home to superstars Taylor Swift, Tim McGraw, and Steven Tyler. For the past two years Borchetta guided contestants on American Idol throughout the competition and signed winners Nick Fradiani and Trent Harmon. In this keynote interview, Scott Borchetta will discuss his groundbreaking strategy for building his business and breaking artists in the digital era.
---
12:00 – 1:05 LUNCH & RAFFLE
Raffle provided by Triton Digital. Be in the room for your chance to win a Sonos Play:5 Ultimate WiFi Speaker!
---
1:05 – 1:35 PANEL: Millennials Talk (About What They Listen To)
Made possible by the College of Media and Entertainment, Middle Tennessee State University
MODERATOR: Valerie Geller (Founder, Geller Media International)
Mary Hart
Halee Burris
Isaiah A. Rodriguez
Lucas David Wharton
Logan day
Late-teens and early-20s talk frankly about what they listen to, when, how, and why. It's a spotlight on the future of mainstream audio consumption.
1:35 – 1:55 RESEARCH: The Power of Playlisting
Russ Crupnick, Managing Partner at research firm MusicWatch, brings a new study about how consumers listen to playlists. Are playlists the new radio? The new album? Perhaps both.
1:55 – 2:35 PANEL: The Digital Songstream – Music Success in the Era of Access
Sponsored by MusicRowSearch
MODERATOR: Larry Miller (Director, Music Business Program, NYU Steinhardt; creator, Musonomics podcast)
Ken Robold (EVP & COO, Sony Music Nashville)
Andrew Kautz (Chief Operating Officer, Big Machine Label Group)
Annie Ortmeier (Senior Director of Streaming & Digital Marketing, Universal Music Group Nashville)
Online music access has disrupted the recorded music industry for nearly 20 years. In the RIAA's report of the U.S. recorded music industry in 2015, streaming secured the largest share of industry revenue for the first time, exceeding music downloads and physical music sales. (The RIAA report for 2016's first half will probably be released just before RAIN Summit Nashville.) As streaming becomes a more substantial revenue driver for artists and labels, and threat turns to opportunity, how is the record industry gaining its footing in the "access era"? Listen to Nashville music label executives discuss how they turn challenge into opportunity.
2:35 – 2:55 RESEARCH: Share of Ear in the Car
Nicole Beniamini, Director of Research at Edison Research, brings new research that has never been seen publicly about how consumers manage audio in the car. In-car listening, and the development of connected car dashboards, are vital issues for tradition radio and online audio.
---
2:55 – 3:15 NETWORKING BREAK
sponsored by BRS Media
---
3:15 – 3:55 PANEL: The Digital Leadership Roundtable
MODERATOR: Michael Fischer (Director of Business Development, RAIN)
Tim Clarke (Senior Director, Digital Audience, Radio, Cox Media)
James Derby (Chief Strategy Officer, Federated Media)
Mark Preston (VPof Business Development, Bonneville International
Patrick Polking (Head of Digital Audio Business & Audio Strategic Development, ESPN)
As broadcasters move to "crowdcasters," what works? This roundtable of radio's digital leadership will point to success stories that inform how traditional radio is creating new revenue wins. From mobile and website strategies to simulcasting to podcasting, this panel is packed with experience and ideas.
3:55 – 4:10 PRESENTATION: Legal Snapshot with David Oxenford
One of the world's leading broadcast attorneys, David Oxenford will update the royalty realities of webcasting. What is the status of the Department of Justice "consent decrees"? What about pre-1972 music royalties? Nobody demystifies the complex music royalty landscape like David Oxenford, partner at Wilkinson, Barker, Knauer LLP.
4:10 – 4:30 CASE STUDY: Brand Advertising in Podcasting
The NY Life Insurance Company launched a brand campaign in two public-radio podcasts, and engaged a research company to gauge the results. In this fascinating interview, Andrew Werts of NY Life Insurance reveals the Key Performance Indicators of the campaign. If attracting brand advertisers is the next frontier in the evolution of podcasting, this study is pioneering.
4:30 – 5:10 PANEL: Selling Digital Audio Advertising in 2016 and Beyond
MODERATOR: Rockie Thomas (VP Business Development, AdsWizz)
Matt Cutair (CEO, AudioHQ)
Gabe Tartaglia (Gabe Tartaglia, Vice President, National Vertical Sales, Pandora)
Jay Green (Vice President of Digital

 Content Partnerships, AdLarge Media)

Mark McCrery (Founder & CEO, Podtrac)
What's happening at the intersection of supply and demand in digital audio advertising? What are the expectations that buyers bring to the table? How are audio publishers meeting those expectations, and supplying unique solutions? This panel of experts will discuss the priorities, methods, and technologies of involved in digital audio advertising. Moderated by Rockie Thomas, VP of Business Development, AdsWizz.
5:10 – 5:30 FIRESIDE CHAT: Susie Hedrick
Susie Hedrick, Senior Vice President of Sales, North America at WideOrbit, talks about the value of radio simulcasting on the web with Rob Kass, Vice President, Product Leadership – Digital Audio at Nielsen.
5:30 – 5:45 RAIN INTERNET RADIO AWARDS
THE 7TH ANNUAL INTERNET RADIO AWARDS. Hosts Kurt Hanson and Brad Hill announce winners is six categories.
---
5:45 – 6:45 RAIN COCKTAIL RECEPTION
The RAIN Summit Cocktail Reception! Sponsored by WideOrbit
---
SPEAKERS
---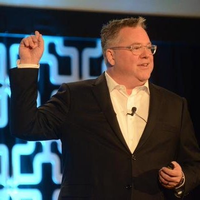 ERIC NUZUM, Senior Vice President, Original Content Development, Audible
Eric Nuzum leads the development of on-demand audio content at Audible, and recently launched Audible Channels. He loves hearing stories and telling them.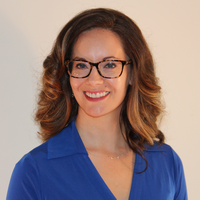 ANNIE ORTMEIER, Senior Director of Streaming & Digital Marketing, UMG Nashville
Annie Ortmeier  has held executive roles in music for over 10 years. Before Universal Music Group she was with Big machine Label Group. At UMG, Ortmeier manages all audio & video streaming partnerships for UMG Nashville's diverse roster of over 35 artists.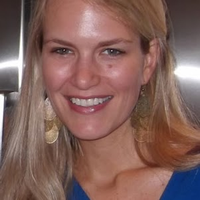 BEVILLE DUNKERLEY, Senior Editor, Rolling Stone
Named Senior Editor in 2014 for rolling Stone's Nashville publication, Beville Dunkerley previously worked at AOL, where she helped found The Boot, a Country Music web publication. She also spent three years at WSM Radio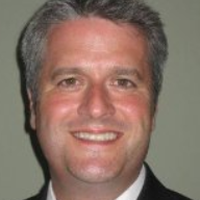 GABE TARTAGLIA, Vice President of National Vertical Sales, Pandora
Gabe Tartaglia came to Pandora in 2011 from CBS Radio, where he was General Sales Manager. That role capped a 17-year stint at CBS. In Pandora, Tartaglia overseen the National Vertical Sales Channel, including the auto, CPG, financial services, and political channels, among others.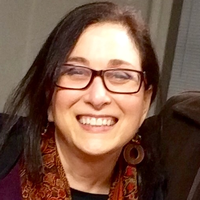 VALERIE GELLER, Founder, Geller Media International
Broadcast consultant and author Valerie Geller has been training radio professionals for 25 years. She is a widely traveled public speaker who was named one of the 50 Most Influential Women in Radio by Radio Ink Magazine in three consecutive years.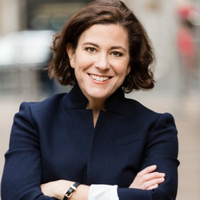 SARAH VAN MOSEL, Chief Commercial Officer, Acast
After five and a half years in executive leadership of digital underwriting at public radio station WNYC, Sarah van Mosel was appointed Chief Commercial Officer of global podcast hosting and distribution company Acast.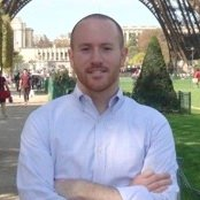 MATT CUTAIR, CEO, AudioHQ
A veteran of CBS, Pandora, and Westwood One, Matt Cutair now heads AudioHQ, a premium audio content provider and advertising platform.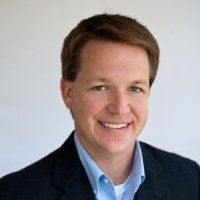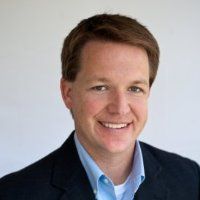 BRENDAN MONAGHAN, CEO, Panoply
With a background in banking (Citigroup) and publishing (Washington Post), Brendan Monghan joined Slate in 2009 and now leads Panoply, Slate's podcast network.
ROCKIE THOMAS, Vice President,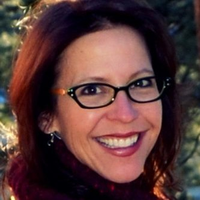 Business Development, AdsWizz
A veteran of digital sales and business development, Rockie Thomas has been with AdsWizz for over four years, helping to connect supply and demand for digital audio advertising through direct and programmatica platforms.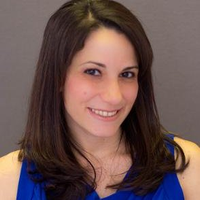 NICOLE BENIAMINI, Director of Research, Edison Research
Nicole Beniamini has been with Edison Research for 12 years, and she manages a wide variety of research studies and exit poll projects. At RAIN Summit Nashville, Nicole will present never-before-seen research into how people listen to audio in the car.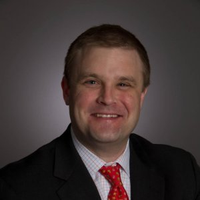 PATRICK POLKING, Head of Digital Audio Business & Audio Strategic Development, ESPN
A strategy and business development executive at ESPN for 13 years, Patrick Polking is responsible for growing our digital audio business and general corporate strategy for ESPN Audio.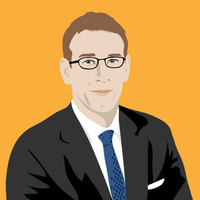 H. ANDREW WERTS, Senior Associate, Brand Strategy & Experience, New York Life Insurance Company
Andrew Werts brings a researched case study of brand advertising in podcasts to RAIN Summit Nashville. New York Life Insurance launched a campaign in two public radio podcasts, then commissioned a research company to survey for brand awareness results.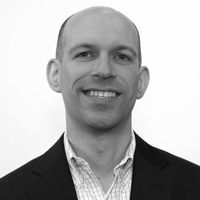 ROB KASS, Vice President, Product Leadership – Digital Audio, Nielsen
Responsible for driving the strategic initiative at Nielsen for the last year, Rob Kass has been with Nielsen in other executive roles since 2010. He is a member of the IAB Audio Committee.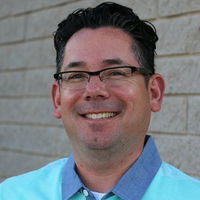 JAMES DERBY, Chief Strastegy Officer, Federated Media
James Derby has been Chief Strategy Officer of Federated Media / Federated Digital Solutions for nearly seven years, joining the company from Alpha Broadcasting in 2009.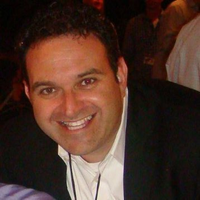 JAY GREEN, Vice President of Digital Content Partnerships, AdLarge Media
As Vice President of Digital Content Partnerships for AdLarge Media, Jay Green leads the continued expansion of the company's digital audio content portfolio.  One of the audio industry's earliest evangelists of on-demand/podcasting's power to connect brands with engaged audiences, his extensive background spans sales, campaign management, sales planning, research, audience analysis, and market research.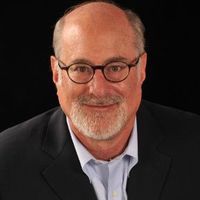 STEVE GOLDSTEIN, Founder & CEO, Amplifi Media
Steve Goldstein left a 30+-year executive career in radio to found Amplifi Media, which works with with media companies to develop on-demand audio strategies, current podcasters to improve their effectiveness, and to develop new show ideas.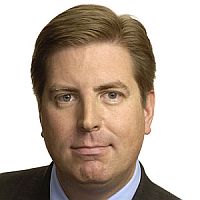 JOHN ROSSO, President, Market Development, Triton Digital
After many years as an executive in radio (ABC and the RAB), John Rosso joined Triton Digital in 2012. At Triton he is responsible for development and execution of global sales and marketing strategies for Triton's suite of products and technology platforms.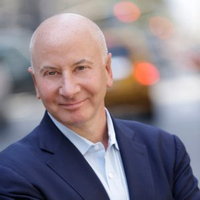 LARRY MILLER, Clinical Associate Professor and Director, Music Business Program, NYU
At NYU Larry Miller teaches music entrepreneurship and the business structure of the music industry. He is also host of the influential Musonomics podcast digital era. A radio background included stints at NBC Radio Entertainment, Tribune Broadcasting, and Z100 in New York.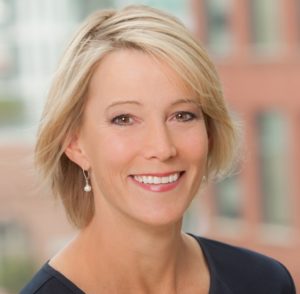 SUSIE HEDRICK, Senior Vice President of Sales, WideOrbit

Susie Hedrick joined WideOrbit after a 13-plus year tenure at Marketron. WideOrbit is the leader in premium broadcast technology and the largest sell-side processer of premium advertising in the world, covering the most media platforms.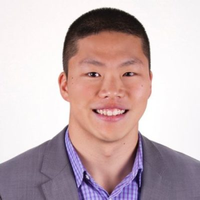 TIM CLARKE, Senior Director, Digital Audience, Cox Media Group
Tim Clarke has been with Cox Media for over 10 years, starting as Music Director of 106.1 BLI. He is a passionate media evangelist focused on emerging media.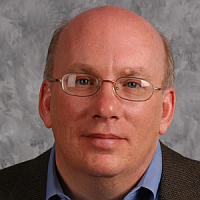 RUSS CRUPNICK, Managing Partner, MusicWatch
Following time with Nielsen in the 1990s, and 18 years with The NPD Group, Russ Crupnick became Managing Partner of MusicWatch, which provides insights and marketing research to the music and entertainment industries with an emphasis on understanding how consumers acquire and interact with content.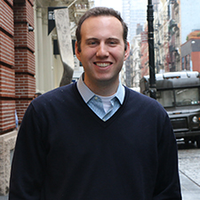 BRIAN LANDAU, Executive Vice President, Digital Sales & Strategy, DGital Media
Following stints at Westwood One, Ruck.us, Free All Media, and IZEA, Brian Landau joined DGital Media, an audio engagement company that produces and monetizes podcasts. DGital partners with premium publishers like Recode, Fortune, Fox Sports The Vertical, and others.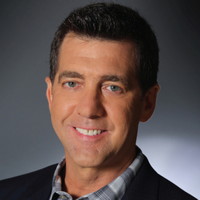 KEN ROBOLD, EVP & COO, Sony Music Nashville

Ken Robold arrived at Sony Music Nashville after a year of consulting, preceded by a stint as President of Southern Ground Artists. Before that he had executive leadership roles at Universal Music Group Nashville for over a dozen years.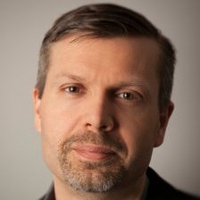 ANDREW KAUTZ, Chief Operating Officer, Big Machine Label Group
Andrew Kautz has been at BMLG for over 10 years, and leads business development there. In an earlier role, he had a 16-year career as COO of Emerald Entertainment Group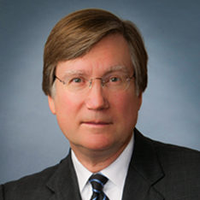 DAVID OXENFORD, Partner, Wilkinson Barker Knauer
One of the nations' leading broadcast attorneys, David Oxenford has been with Wilkinson Barker Knauer for over four years. He represetns broadcast and digital media companies on many issues including music royalties for internet radio.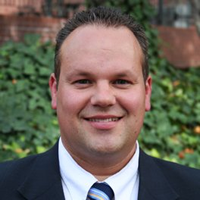 MARK PRESTON, VP of Business Development, Bonneville International
Mark Preston has been at Bonneville for a little over a year, arriving from Hubbard Radio where he was VP of Digital Media from 2011 to 2015. Before that — Bonneville, where he headed digital media.