Roger Lanctot is Associate Director of Strategy Analytics, and a thought leader in the connected-car space. He is an influential voice in the field of automotive infotainment systems, and safety, in cars of the present and future. This guest article was originally posted at Strategy Analytics. 
---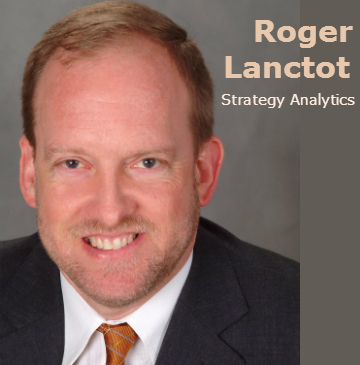 Volkswagen refuses to be outdone by General Motors and Hyundai. While GM has announced 2016 deployment plans for Google's Android Auto and Apple's CarPlay and next month availability (June 24) in the Chevrolet Cruze (along with MyLink), and Hyundai has announced immediate Android Auto availability for the 2015 Sonata, Volkswagen appears to have beaten them both.
Volkswagen has quietly announced the immediate availability of Android Auto, CarPlay and MirrorLink smartphone integrations in the U.S. and Europe and CarPlay and MirrorLink in China.
It is only the latest chapter in the smartphone integration arms race.
CEOutlook reports on the GM news here.
The battle is shaping up between Apple and Google with their solutions targeted separately and respectively at iOS-based and Android-based phones, while MirrorLink provides dashboard connectivity for appropriately equipped cars and smartphones running non-iOS software.
Exciting though it may all be, dealers should anticipate a wave of consumer confusion and questions regarding smartphone compatibility and availability.
Somehow or other consumers will benefit and distraction will be appropriately mitigated. But only time will tell.
Volkswagen notes: "In Europe App-Connect is available as an option with Composition Media (largest radio) and Discover Media (the smaller one of our navigation systems), with a customer price of 205€. The offer already includes an iPod/iPhone capable USB port. With Discover Pro (the larger navigation system) App-Connect comes as a serial feature. Exact market offers may vary, since markets are free to create their own line settings, packages."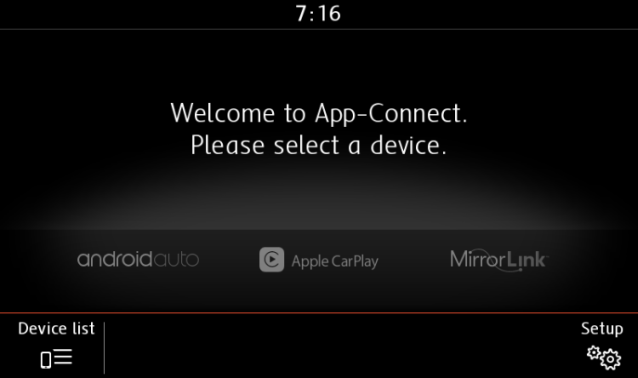 Volkswagen is using MirrorLink as a differentiator, porting applications to the platform without waiting for the support of the Car Connectivity Consortium that created MirrorLink.
Coincident with the U.S. announcements, multiple car makers in China announced their plans at CES Asia this week to integrate Baidu's CarLife automotive integration application including GM, Audi and others. In an amusing twist Volkswagen launched its own "Carlife" application (note the small "l" in the picture below) as part of its smartphone integration platform for China. (VW's Carlife was developed by NavInfo.) Baidu previously introduced a "CarNet" branded aftermarket connectivity solution with Tima (at the 2014 Beijing Auto Show), using the same name as Volkswagen's built-in telematics system – CarNet! Take THAT, Baidu!