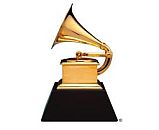 The National Academy of Recording Arts and Sciences, the force behind the annual Grammy Awards, announced plans to create a lobbying group dubbed the Grammy Fund for Music Creators. With an effort to unite the music industry behind common goals, the political action committee will attempt to gain more influence over policy decisions. It has a first-year fundraising goal of $100,000.
"We won't be the largest PAC in Washington, but we will be the loudest," the academy's Daryl P. Friedman said.
Volume alone may not be sufficient to help the Grammy Fund achieve its ends, which include fair compensation for music creators as a top priority. The PAC will face competition from other music industry channels, including the RIAA, ASCAP, BMI, Pandora, and the NAB, all of which also have involvement in similar groups and with potentially conflicting interests.
Policy involvement has been a topic of interest at the academy for some time. At the 2015 Grammy show, it announced the debut of the Creators Alliance, an influencer/advocacy group meant to work on streaming licensing regulations.