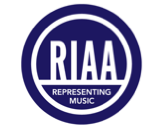 The recorded music industry reached an all-time high in total revenue for the first half of 2023 — $8.3-billion across all reported categories. That from the Recording Industry Association of America (RIAA) in its annual mid-year report.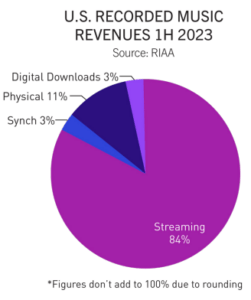 Key Points
Recorded music revenues totalled $8.4-billion in H1
Streaming accounted for $7.0-billion, 84% of the total
Paid subscriptions increased by over a half-billion dollars, and remain the strongest driver of growth.
H1 2023 averaged 96-million subscription accounts in the U.S.
Vinyls outsold CDs.
A three-year comparison on H1 results shows accelerating overall revenue growth: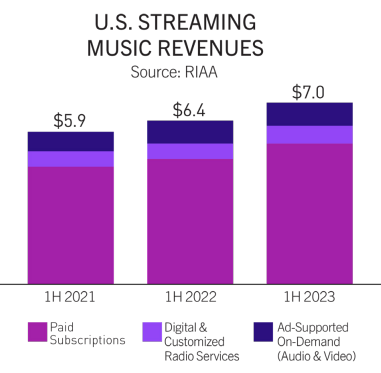 While digital and streaming grab headlines, the most eye-popping percentage growth is in synchronization royalties — a different type of recorded revenue which does not reflect direct-to-consumer sales. That number jumped 25.1%, to $222-million.
---