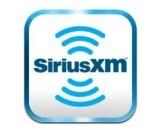 In the recent Q4 2021 earnings call. SiriusXM emphasized the continuing value of its Stitcher acquisition in 2020.
"We're really pleased with Stitcher where we're at right now," said Scott Greenstein, President and Chief Content Officer. He and his  executive colleagues bragged about Stitcher's shows and the placements on "best of" lists in the past year. Additionally, the call noted a synergy of content, marketing, and sales which, Greenstein said, would attract new podcasting talent to Stitcher.
While acknowledging that the top 10 podcasts don't change much, and making a comparison to the Billboard top 10, Greenstein's attitude was that there is new money to be made a bit farther down the tail. "And we have some of those [top 10]" he also acknowledged.
It's more than podcasts at Sirius, of course; the company added over a million paying subscribers in 2021 and announced a new stockholder dividend. Interestingly, the chip shortage which is slowing down car manufacturing affects Sirius's financial projections, and the company pushed back the timeline of its 2022 earnings growth. From CFO Sean sullivan: "It appears that given continuing semiconductor shortages and other factors limiting vehicle sales in late 2021 and into 2022, we expect that the substantial majority of our projected self-pay subscriber growth will come in the second half of the year."
.